<![CDATA[ ]]>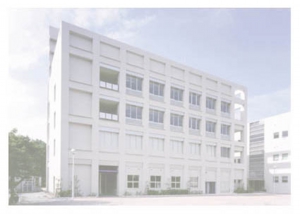 The NU-VBL is one of the 11 VBLs that were founded by the Japanese Ministry of Education, Culture, Sports, Science and Technology in 1995. VBLs aim at lying the foundation and becoming a source of new, innovative, high technology based venture businesses in Japan by offering a unique type of education to its students. Among 22 VBLs in activity in Japan as of 2011, the Nagoya University VBL has specifically set up the purpose to focus on nanoprocess technology for highly multi-functional materials and devices as its central research topic.
<![CDATA[ ]]>
Research and development of nanoprocess technology that provides the basis for future innovations in the area of semiconductors, micromachining, multimedia applications, computers and functional materials.

Multilevel education that enables the students to become creative scientists, talented engineers, as well as successful venture business entrepreneurs.

Excellent and state-of-the-art educational and research facilities that enable the students and teachers to reach the above mentioned objectives.
Research and education at the Nagoya University VBL
We fosters novel technological ideas and concepts that may initiate new venture businesses (technology-orientation).

Our research is original, cross-disciplinary, and seeks excellence (creativity)

Our research is open to novel ideas, developments, and fields (generality)

Our research is open to researchers from within as well as from outside the campus and the country (openness).
<![CDATA[ ]]>
To meet these principles, many exchange programs between Japan and foreign countries as well as international research collaborations have been set up.
<![CDATA[ ]]>
The NU-VBL is a center of excellence in the area of "Advanced Nanoprocess Technologies" that focuses on two main subjects:
<![CDATA[ ]]>
nanoprocessing of semiconductor electronic devices - a key technology for advanced communication
control of nanoscale molecular structures - a key technology for fast computers, micromachining and intelligent materials.
<![CDATA[ ]]>
Electron-Beam Assisted Nanoprocess System

Computer System for Nanoprocess Technology

Metalorganic Vapor Phase Epitaxy System and Scanning Probe Microscope

Spectroscopic Characterization System
<![CDATA[ ]]>
VBL staff

Professor, Director

Toru Ujihara

director(At)vbl.nagoya-u.ac.jp

Associate Professor

Shusaku Nagano

snagano(At)vbl.nagoya-u.ac.jp

Assistant Professor

Shigeru Kishimoto

kishimoto(At)vbl.nagoya-u.ac.jp
Postdoctoral Fellow

Jumpei Ariyoshi

ariyoshi(at)vbl.nagoya-u.ac.jp

Postdoctoral Fellow

Syougo Yoshimoto

yoshimoto(at)vbl.nagoya-u.ac.jp

Postdoctoral Fellow

Masahiro Matunaga

m-matsunaga(at)vbl.nagoya-u.ac.jp

Postdoctoral Fellow

Mai Thi Kieu Lien

mtklien(at)vbl.nagoya-u.ac.jp

Postdoctoral Fellow

Seiya Yokokura

yokokura.seiya(at)vbl.nagoya-u.ac.jp

Postdoctoral Fellow

Katsutoshi Nakayama

k.nakayama(at)vbl.nagoya-u.ac.jp

Postdoctoral Fellow

Yuya Doi

ydoi(at)vbl.nagoya-u.ac.jp

Postdoctoral Fellow

Taka Narumi

narumi(at)vbl.nagoya-u.ac.jp

Postdoctoral Fellow

Fumiaki Ichihasi

ichihashi(at)vbl.nagoya-u.ac.jp
Collabarating Professors
| | |
| --- | --- |
| Yutaka Ohno | Professor, IMaSS |
| Hiroshi Amano | Professor, IMaSS |
| Hideo Kishida | Professor, Graduate School of Engineering |
| Taishi Takenobu | Professor, Graduate School of Engineering |
| Masaru Hori | Professor, Graduate School of Engineering |
| Masami Kamigaito | Professor, Graduate School of Engineering |
| Eiji Yashima | Professor, Graduate School of Engineering |
| Tsukasa Torimoto | Professor, Graduate School of Engineering |
| Yoshinobu Baba | Professor, Graduate School of Engineering |
| Kunio Awaga | Professor, Research Center for Materials Science |
| Michio Matsushita | Associate Professor, Graduate School of Science |
| Masayuki Itoh | Professor, Graduate School of Science |
| Nobuhisa Watanabe | Professor, Nagoya University Synchrotron Radiation Research Center |
| Masao Tabuchi | Designated Professor, Nagoya University Synchrotron Radiation Research Center |